Seven That Spells : The Death and Resurrection of Krautrock: IO
Space Rock-Croatie, Une des meilleures sorties en pur Rock psychédélique des 5 dernières années.
Luthor : 18/20
Dallas Smith : Lifted
Country Rock-Canada, « Lifted » est un album moderne, joyeux, rock, sans prise de tête.
Hacktivist : 15/20
Barclay James Harvest : Turn of the Tide
Rock Progressif-Royaume-Uni, Encore une pépite dans l'escarcelle du combo britannique!
barkley08 : 17/20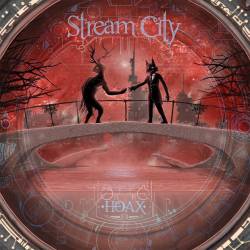 Stream City : Hoax
Punk Folk-Danemark, Il parle aux loups comme aux cervidés.
AlonewithL : 17/20
Spark Gap : Fearology
Punk-Rock-France, Un changement de style qui pourrait ne pas en convaincre certains ... Affaire à suivre !
Brozzy21 : 13/20