Uriah Heep : Very 'eavy Very 'umble
Hard-Rock-Royaume-Uni, Au carrefour de plusieurs époques
LeLoupArctique
Royal Blood : Royal Blood
Hard-Rock-Royaume-Uni, Une réussite atypique.
Brozzy21 : 16/20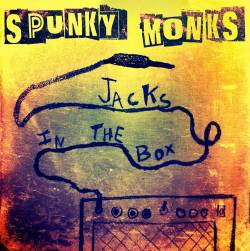 Spunky Monks : Jacks in the Box
Rock Fusion-France, Spunky Monks est déjà sur la route du succès, et on leur souhaite d'y rester !
Brozzy21 : 16/20
Lieutenant : If I Kill This Thing We're All Going to Eat for a Week
Rock indépendant-Etats-Unis, Plat et assommant
Hacktivist : 10/20
Seven That Spells : The Death and Resurrection of Krautrock: IO
Space Rock-Croatie, Une des meilleures sorties en pur Rock psychédélique des 5 dernières années.
Luthor : 18/20