Hazelight : Out of Time
Rock-France, Une première production sérieuse, accessible et plutôt appliqué, avec de petites erreurs à corriger
Mr4444 : 14/20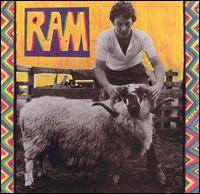 Paul McCartney : Ram
Pop Rock-Royaume-Uni, Macca is back !
Alfael : 17/20
Pearl Jam : Vitalogy
Grunge-Etats-Unis, La passe de trois ? Pas loin...
cazmacaz : 15/20
Sparks : No. 1 In Heaven
Pop Rock-Etats-Unis, Le retour en force des frères Mael sur la scène internationale.
MrDamage57 : 14/20
The Morganatics : Never Be Part of Your World
Rock Mélodique-France, Un album concluant, mais immature. Mais de toute évidence, il ne manque pas d'idées.
Mr4444 : 13/20