Grunge
Candlebox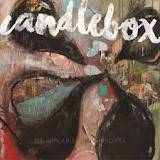 Album Name
Disappearing in Airports
Released date
22 April 2016
Members owning this album
1
Tracklist
1.

Only Because of You
2.

Vexatious
3.

Supernova
4.

Alive at Last
5.

I've Got a Gun
6.

I Want it Back
7.

The Bridge
8.

Spotlights
9.

Crazy
10.

Gods Gift
11.

Keep on Waiting
Review @ hack
02 June 2016
...plain and flat with disappearing inspiration.
Their two thousand eight album ,
Into the Sun
, rocked out with moderate quality. About half of the songs were decent rockers and the rest were boring ballads. Their twenty twelve release, Love Stories & Other Musings, didn't rock out so well. The material wasn't very original and it had a lot of cheesy songs. Co-founder and original drummer, Scott Mercado, quit the band last year. Then lead guitarist Peter Klett and rhythm guitarist Sean Hennesy also left the band in twenty fifteen. All three of them were promptly replaced. They soon released their sixth album, with the enigmatic title of
Disappearing in Airports
, which is irrelevant to the lyrical content. The album art displays a gaudy design that most people can't make heads or tails out of. The first panel inside the booklet shows an artist posing next to this same painting. It says that this album is dedicated to his memory and that he recently died. Which is followed by a lengthy biography about him, instead of offering pertinent information about the band.
Vocalist Kevin Martin is now the only original member who still remains. He writes all of the lyrics and the other band members help him to write the instrumental music. Sometimes he sings at a gentle whisper and then switches up to singing the high notes in an eardrum shattering fashion. Some angelic high note choruses occasionally occur, with a humble country boy approach. The first track, Only Because of You, starts with light guitar riffs which are slightly distorted in a fusion of Gothic rock. Kevin sings in a soft voice, "she was dying inside and you'd die every night from their storms." There seems to be some high note organ music playing in the background. Then the song gets more melodramatic with a slow yet tastelessly ornamented texture. Some of this music was programmed with a synthesizer, for an industrial pop atmosphere. As an opening track it is pitiful, it would be better suited as midway filler material, but that probably wasn't possible.
The new lead guitarist, Mike Leslie, came from a self named band in Detroit. He seems to specialize in the pop genre. The new rhythm guitarist, Brian Quinn, has been playing guitar since kindergarten. He is a versatile guitarist who has played in rock, metal and country bands. They lightly pick out the notes that form delicate textures. Sometimes they approach semi vigorously, but the weak song schemes defeat the purpose of a dual guitar arrangement. The fourth track, Alive at Last, starts with high note guitar picking played at a sleepy pace with a hard snare drum beat. The lyrics are sung in a gentle tone of voice; "I'm slowly floating through the clouds, receiving all of your messages." Then the music switches to lightly strummed riffs, with a country rock vibe. The light and delicate chorus sings; "can you see the lights I'm swimming in." "Lost among the stars and all the lies I'm spinning in."
Adam Kury has been their bassist for over eight years. His first album was
Into the Sun
. He specializes in the grunge genre. The bass music keeps a low profile in the background but can strongly affect the songs with strong waves of alternating deep tones. The seventh song, The Bridge, starts out with aggressive hard rock riffs and a glittery hint of glam rock. Kevin gives a bold and talented performance. "Well she's the kind of girl that you forget about. But she walks along the bridge." Then soon the texture goes to an emotional mood with dramatic yet light guitar chops. Then he progressively sings out with higher note vocal strains. "It's a long way down! It's a long way down!"
Dave Krusen is well established as a grunge musician, for his work as
Pearl Jam
's original drummer. He played with
Candlebox
in the late nineties and rejoined the band late last year. The beat tone variations have some character, but never attract too much attention. He can pick up the pace with some inconspicuous flutter patterns. Occasionally the cymbal crashing sounds off at a higher octave than usual. The tenth track, Gods Gift, is a three minute grand finale. The song begins rolling out some seemingly energetic riffs. Then the vocals fade into vogue with a reverberating sound effect. "All wrapped in your coat of words, like you're the biggest cock in town!" "A waste to speak such graceful slurs, you're just the biggest bitch in town." Then it ends up going into some corny country rock intervals. It sounds so commercial and pretentious.
Into the Sun
peaked at number thirty two on the Billboard Top 200 chart. Then Love Stories & Other Musings peaked at number eighty two.
Disappearing in Airports
debuted at one hundred twelve, which was their most disappointing result yet. I wouldn't have known that there were two guitarists involved, without reading about that. The bass and drum music could have been a lot better too. The songs are mostly just a bunch of yawners, with a couple of hard rock tracks, that are okay but not good. There is nothing worthy of a playlist here. They are steering away from their traditional grunge roots and veering towards the direction of pop and country rock. Their discs have gradually gotten worse and worse. This new one goes plain and flat with disappearing inspiration. The ironic twist is that despite this being their most commercial sounding release, it is their least commercially successful album.
Other productions from Candlebox
Other famous albums in Grunge