Samedi 21 Mai 2022 - 08:17:59 par JeanEdernDesecrator
Après un premier album "Big White Moon" sorti juste avant le premier confinement, et un EP hommage à Hank Williams, le trio parisien
Julien Bitoun And The Angels
, formé de Julien Bitoun (guitare, chant), Swanny Elzingre (batterie, chant), et Paul Iron (basse, chant), sort son deuxième LP "Little Ones", chez Mistiroux Production.
L'album a été enregistré dans les conditions du live, au Black Box Studio (Angers) par Arnaud Bascuñana. La pochette de "Little Ones" a été faite par  Alan Forbes
Au programme, un melting pot de classic
Rock
, de blues et même de glam entre Tom Petty, The Byrds, Neil Young, Jack White et Foo Fighters, où on ressent indubitablement le plaisir de jouer ensemble et une maîtrise tranquille des compositions. Des sons vintages, avec quelques arrangements à l'orgue, au piano, ou au violoncelle qui viennent colorer des chansons dont le classicisme n'empêche pas de prendre des chemins de traverse.
La release party de "Little Ones" aura lieu ce samedi 21 mai au Zèbre de Belleville (Paris Xième).  
Artwork :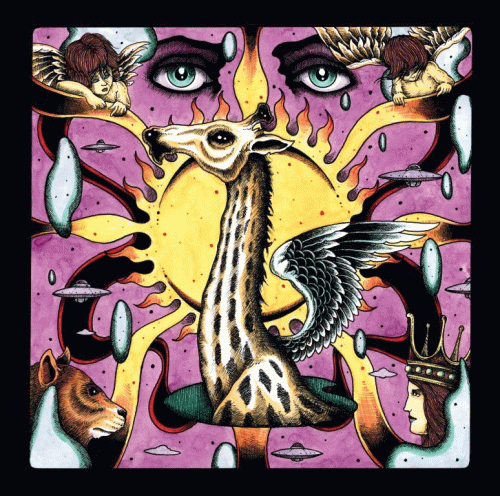 Tracklist :
1-"Little Ones"
2-"Cuddly Toy"
3-"Explore the World"
4-"Laughing Gas"
5-"Filled To the Brim"
6-"Mermaid"
7-"Stolen Guitar"
8-"Lie To Yourself"
9-"Capybarra"
10-"Wind At My Back"
11-"Angels"
12-"Little One"  
Video de "Little Ones" :        
Source :
https://www.facebook.com/julienbitoun