Post-Rock
Explosions In The Sky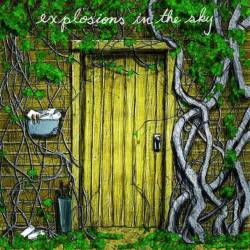 Band Name
Explosions In The Sky
Album Name
Take Care, Take Care, Take Care
Released date
26 April 2011
Members owning this album
5
Tracklist
1.

Last Known Surroundings

08:21

2.

Human Qualities

08:09

3.

Trembling Hands

03:30

4.

Be Comfortable, Creature

08:47

5.

Postcard from 1952

07:06

6.

Let Me Back in

10:07

Total playing time

46:00
Review @ Obay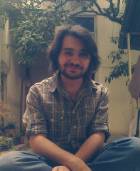 23 February 2014
Explosions' did it again ...
If there was " The Big Four " in post-rock , then Explosions' place will always be reserved.
From the first time you encounter the music of this group, you can't help but to notice their intelligent and graceful sound which redefines itself by every release. Their ability to describe the most tangled human feelings in a carefully evolving texture and building up enchanting orchestral soundscapes, proves their skilled artistry and perfectly display their independent identity which lots of bands now miss. "
Take Care, Take Care, Take Care
" is the sixth studio album for the group which came high quiet as the expectations.
The album kicks off dynamically with the half spatial, half dreamy " Last Known Surroundings ". The ebb and tide structure, the careful use of synthetic sounds, the tranquilizing sections before the emerging waves are all formulas for why this track will make you feel excited for more, and more is what you'll get. The brilliant transition to " Human Qualities " gives you the feeling that Explosions are about to do something really warm now, but more than warm .. this track has an eerie section around the third minute which will drop you into a silent ocean, and rising afterward to a wishful sound before a more confident one.
Now
obviously we need an up-beat track, in my personal opinion, I don't think that " Trembling Hands " gives you what you were expecting for .. It's a decent track but written hastily and sated with the (oh, oh !) sounds which reminded me a bit of
30 Seconds To Mars
' Kings and Queens, still it's my personal opinion.
Now
what can I say about the heavenly " Be Comfortable, Creature "? It's not only my personal favorite from the list but also one of my ultimate beloved tracks from the post-rock genre! .. I deeply relate to this track and don't know the right words to praise it .. Just thanks alot Munaf for those heart aching notes. What other best way to carry on from the splendor of the previous track than " Post Card From 1952 "? The slowly-building-up track with all instruments connected together is a traditional Explosions' with its ambient transcending toward the peak then tearing it down with tune catharsis to leave you suspended with wonder. The last track " Let Me Back In " offers a kinda different melody than all what happened before.. It starts with what sounds like muffled Arabic and dark tunes to give you the feeling of affliction mixed with hope for a while until they transcend the melody into more graceful mood then apply the ebb-and-tide-policy again.. Mentally, I demanded for an alternate ending but that's just how the guys work.
In Overall, the album is exploring interesting new possibilities and stating that
Explosions In The Sky
is not another post-rock band which will fall into the traps of the genre.
If there would be something I should say, that away from the as-always fine selection of guitars' effects and the interesting percussion sounds, I demand for more experimentation with the bass lines.. to make it more melodic and outstanding just like the case if we viewed a kinda heavier sound like Isis & Tides From Nebula.
The packaging of the album can be unfolded to form a model of a house with either red or green walls and with lots' stuff happening inside, just the creative thoughts like the packaging of Tool's " 10000 Days " & " Lateralus " which proves that this is something which a crime would be considered against it if we labeled it " ordinary ".
Other productions from Explosions In The Sky
Other famous albums in Post-Rock