Mittwoch 09 Januar 2013 - 00:53:07 by Bloodorn
David Bowie
has announced his new album titled
The Next Day
will be released on March 11. The album has been produced by Tony Visconti and contains 14 tracks (3 more added with the Deluxe Version).
The first single
Were Are We Now?
is available and you
Can
watch the single's video :

Cover
: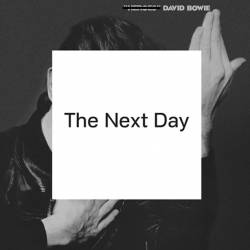 Tracklist
:
1. The Next Day
2. Dirty Boys
3. The Stars (Are out Tonight)
4. Love Is Lost
5. Where Are We Now?
6. Valentine's Day
7. If You
Can
See Me
8. I'd Rather Be High
9. Boss of Me
10. Dancing out in Space
11. How Does the Grass Grow
12. (You Will) Set the World on Fire
13. You Feel So Lonely You Could Die
14. Heat
Bonustracks (Deluxe Version)
15. So She
16. I'll Take You There
17. Plan
Source :
www.davidbowie.com