Candlebox : Disappearing in Airports
Grunge-USA, ...plain and flat with disappearing inspiration.
hack : 8/20
Candlebox : Candlebox
Grunge-USA, Ironic twists and turns abound throughout this album.
hack : 15/20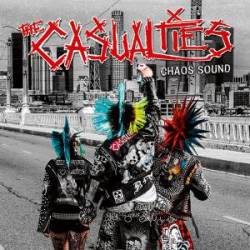 The Casualties : Chaos Sound
Punkcore-USA, "Whoa, oh oh oh!" Any semblance of chaos is canceled out by the corny choruses.
hack : 16/20
Local H : Hey, Killer
Grunge-USA, ...killing the ladies with his romantic antics...
hack : 14/20
Emerson Lake And Palmer : Live at High Voltage 2010
Symphonic Prog-United-Kingdom, Varicose Vein Salad Surgical Stockings
Exitthelemming : 8/20