Alice In Chains : Black Gives Way to Blue
Grunge-USA, The music doesn't seem to resume the same quality of profound art, where they left off...
hack : 14/20
Public Image Limited : First Issue
Punk-Rock-United-Kingdom, ...lyrics tailor made for the strait jacket...
hack : 12/20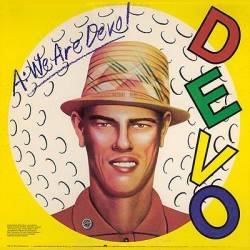 Devo : Q. Are We Not Men? A. We Are Devo!
New-Wave-USA, ...devious beach music meets high tech new wave...
hack : 16/20
The Cars : The Cars
New-Wave-USA, ...a stunning synergy which is very pleasant to the ears.
hack : 17/20
Bush : Man on the Run
Grunge-United-Kingdom, ...running downhill with several uninspired songs...
hack : 11/20