Hard-Rock
Bad Sellin' Record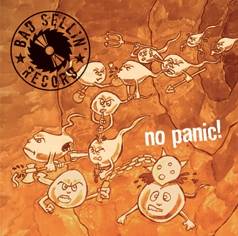 Tracklist
1.

Packin' Your Bags
2.

No Panic
3.

Passenger
4.

Just Good Memories
5.

Breathin' Body
6.

You Never Know (When It's Enough)
7.

Why Did it Take Us So Long
8.

Dine Time Lights
9.

Creep into Our Favour
10.

Stalker
11.

You Never Know (Acoustic Version)
12.

Make it Right
在中文中没有找到相关文章, 英语部分的文章已被显示

评阅 @ Ravenlady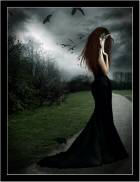 22 八月 2010
GUNS'N'ROSES are dead – long live BAD SELLIN' RECORD! Front man Alex Lipscher (ex BLIND PETITION) and his companions are ready to step into the breach opened by the downfall of Axl Rose & Co. (I'm never going to count "Chinese Democracy" as a G'N'R-album – it's just a bad joke!). But far be it from me to call BAD SELLIN' RECORD a mere carbon copy of GUNS'N'ROSES. Their debut album "no panic!" is a fine mixture of Hard Rock and Classic Rock with a bit of Southern Blues blended in – nothing remarkable so far, but the band's excellent technical performance together with their joy in making music is crowned by Alex' exceptional voice and made into something similar to GUNS'N'ROSES yet delightfully different and absolutely unique.

The album offers something for anyone. There are fast songs like the opener "Packin' your bags" or the title track "no panic!". There is the mid-tempo piece "Passenger" with its sublime guitar middle part. There are easy grooving, relaxed tracks like "You never know" or "Breathin' Body". "Just good memories" is a nice ballad but it's easily topped by "Dine Time Lights" which wouldn't be out of place on a G'N'R-album. Simply a fantastic song! The acoustic version of "You never know" is a nice bonus with a sort of live feeling. The last piece "Make it right" is a wonderfully emotional ballad with a lovely piano accompaniment. The songs are all well arranged and perfectly performed and the recurring citations from G'N'R like Slash's awesome guitars ("Dine Time Lights") and Axl's "Haai-jaai-aai" ("Why did it take us so long") are just abundant enough to call up pleasant memories.

One point I really have to call attention to are the lyrics. When listening to the album I was pleased and charmed by the music but only after I read the texts could I do full justice to the song writing. BAD SELLIN' RECORD have done the rare thing and produced fine easy-going songs with some very serious topics hidden in the lyrics. As I don't want to spoil the surprise I will refrain from actually citing the texts and just recommend you to take a closer look at "Packin' your bags" and "Make it right".

In the end I can just say I hope BAD SELLIN' RECORD won't suffer the fate of many Austrian bands (at which they are obviously hinting with their choice of a name) and go on to be great and famous. Good luck, guys!

Other productions from Bad Sellin' Record
Other famous albums in Hard-Rock